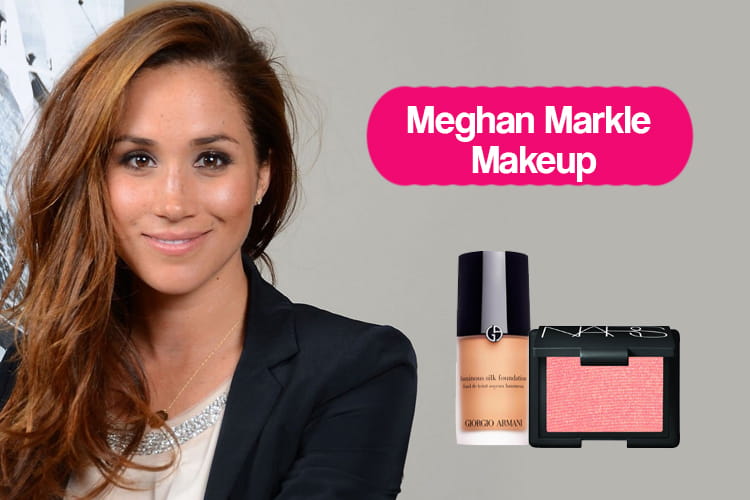 Meghan Markle's flawless beauty is definitely to die for. Her naturally glowing skin, perfect white teeth, messy bun, and no-fuss (but still stunning) makeup make us wonder what products she could be using. But worry no more, the former Suits star and now Duchess of Sussex has gladly shared her beauty secrets in a couple of interviews. This royal is definitely not one to keep secrets on her beauty routine, and we're all for it!
Here are some of her fave products, according to her interviews with Allure.
Jan Marini Transformation Serum
Markle reveals her love for the Jan Marini skin-care line, especially this transformation serum. "It's a nice glycolic one that makes your skin really glowy," she says. The product acts as a cellular mediator for youthful skin. It absorbs instantly and leaves a smoother and more refined texture.
Tatcha Rice Enzyme Powder
In a previous interview, Markle complimented this water-activated exfoliant which gently releases dirt and dead skin from the skin's surface. It "just sort of foams on your face and gives you a really subtle exfoliation," says Markle.
Fresh Sugar Advanced Therapy Lip Treatment
Dry lips are an absolute no-no for the duchess, and she swears that this age-defying lip treatment keeps her lips moisturized and healthy. "I have searched high and low and tried every kind of lip balm, but this is the very best. Soft, kissable, buttery lips. I swear by it," Markle says. Aside from moisture and protection, this lip treatment also helps to smooth fine lines and improve volume (a.k.a a plumper pout)
The Body Shop Tea Tree Oil
The one product that Markle keeps within reach is this tea tree oil. It's her quick, on-the-go fix to skin blemishes. "It's not the most glamorous thing, but if you get a cut, a mosquito bite, a small breakout, no matter what it is, it's my little cure-all," Markle says.
Revitalash
Markle's secret for beautiful, luxurious lashes? Revitalash Advanced. It's a breakthrough eyelash conditioner that enhances the appearance of lashes, protects them from brittleness and breakage, and improves moisture and shine. Revitalash combines science and nature with this advanced formulation of peptides, biotin, and botanicals that make lashes look longer and fuller.  Markle absolutely swears by this product, saying that it's one of her favorites. "I [use] Revitalash on my eyelashes, and I swear they are as long as they could ever be," says Markle.
Use Revitalash Advanced to achieve dramatic lashes without spending too much on those high-maintenance lash extensions. Get Revitalash here.