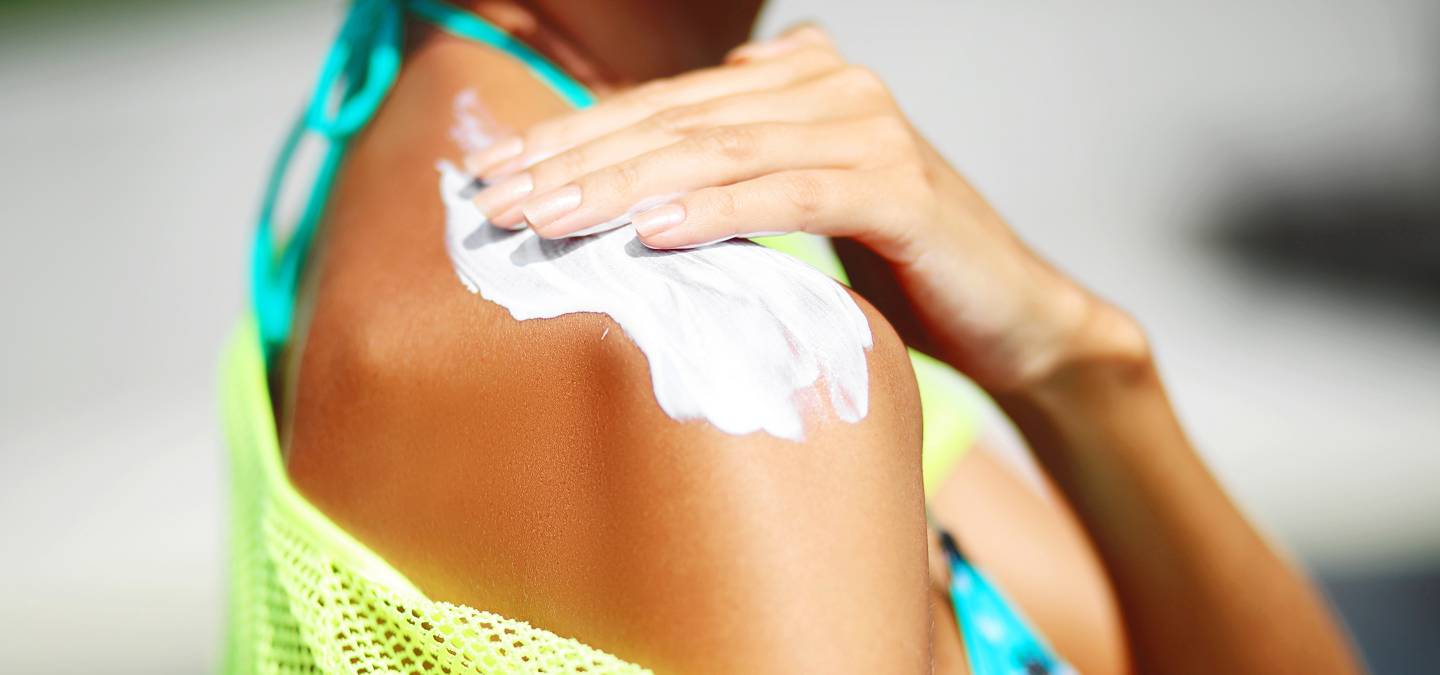 In the world of skincare, it's common knowledge that the sun is public enemy number one. Harmful UVA and UVB rays can cause skin mishaps such as sunburn, wrinkles, dark spots, and in worse cases, skin cancer. Doctors, skincare gurus, bloggers, and skincare enthusiasts all over the internet have always preached the importance of SPF.
ICYDK, SPF is the most popular way of protecting your skin from the sun. SPF stands for Sun Protection Factor, and it's included in products such as body lotions and face creams. The higher the SPF, the better sun protection you get. SPF 15 blocks 93% of UVB, SPF 30 blocks 97%, and SPF 50 blocks 98%. And no, you shouldn't be using SPF only during the summer. Beauty experts say SPF should be for everyday use, even if you're staying indoors.
Now, there's a new skin protection formula slowly rising to popularity: GPF. Genetic Protection Factor is what you might call a next-generation SPF. It does the same job of protecting you from the sun, but throws in extra layers of defense, shielding your skin from harsh environmental damage.
GPF is a broad-spectrum mineral formula that fights against free radicals, pollutants, and sun damage. Right now, the first-ever GPF is in TETRA from Priori, and it's packed with awesome benefits.
Has FOUR LAYERS of defense: broad spectrum UVA and UVB protection, High-Intensity Radiation Complex, antioxidants, and DNA repair enzymes. An ultimate skin hero that neutralizes skin damage as well.

Contains an IR Complex, an exclusive complex that counters the damaging effects of radiation.

DNA Enzyme Complex repairs DNA damage using natural ingredients like algae and mustard seed extract.

Has Sepia Melanin which comes from squid's ink. It's a strong antioxidant that prevents free radicals

Packed with Titanium Dioxide and Zinc Oxide for that good ol' sun protection
Every day, we are exposed to the harsh elements of the environment. Pollution, free radicals, and UVA/UVB rays are like invisible killers that target our skin's health. Shielding the skin from these unforgiving external elements should be a daily habit. And thanks to the constant innovations in the beauty industry, solutions such as the GPF are an all-around multi-tasker that may soon replace SPF.